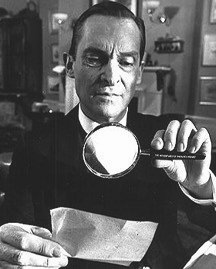 SCIENTIFIC AND FORENSIC SERVICES, INC. has provided a full range of expert witness services to the legal community for years. We now offer an even more remarkable range of services to lawfirms, attorneys, investigators, insurers, large corporations, governmental agencies, businesses and private sector.


EXPERT WITNESS SOURCING SERVICES -- We find or refer you to the most qualified experts for your legal cases keeping with your best financial interests. We specialize in assembling teams of complementary experts for multi-faceted cases or projects.

FORENSIC EVIDENCE LABORATORY EXAMINATIONS -- Qualified experts can perform on-site investigations, laboratory examination/analysis, re-evaluation of prior evidence, and full documentation of new case evidence in both civil and criminal casework. Our independent services are available to both plaintiffs and defense. Highly useful in accident investigation and reconstruction, personal injury and product liability litigation.

SPECIALIZED STUDIES FOR CASE DEVELOPMENT -- Many types of peripheral services are available.

Environmental Studies
Indoor Air Quality Studies
Retrospective and Present-Day Toxic/Carcinogenic Exposure Studies

Failure Analysis of Products
Health & Safety Investigations
Warnings and Labeling
Forensic Science Studies
Photographic and Videographic Evaluation
Physical Evidence Re-examination
We also have expertise in developing mathematical models to estimate toxic exposures and their medical consequences after the exposures have occurred.

Contact Us for Specifics

Scientific and Forensic Services, Inc.
121 Tuscany B, Delray Beach, FL 33446
757-620-1988